Kim Hassold
We are excited to be partnering with Kim Hassold on a fun giveaway! We'll be giving away the piece above, "Red Dress", starting March 18th through March 21st. Like our post and follow Kim on Instagram to enter!
One thing we didn't expect when we started Follow the Find in the summer of 2018 was that we'd be connected and exposed to so many great original artists. We first heard about Kim when we polled our readers for their favorite artists. Not intentionally, many of the artists are local to the Carolinas, which we love as fellow SC and NC ladies.
A few favorites:
Art is one of our favorite ways to splurge and add some originality to your home that can span a lifetime - art that you love never goes out of style! There is nothing like collecting and filling your home with pieces that you love and connect with on some level. We are drawn to Kim's abstracts for their use of color and originality. We think you'll love her, too! We're pairing up with her for a giveaway over on instagram and can't wait to share more about her with you!
Follow her on Instagram or on her website for more updates. Subscribe to the newsletter to stay up to date on new releases.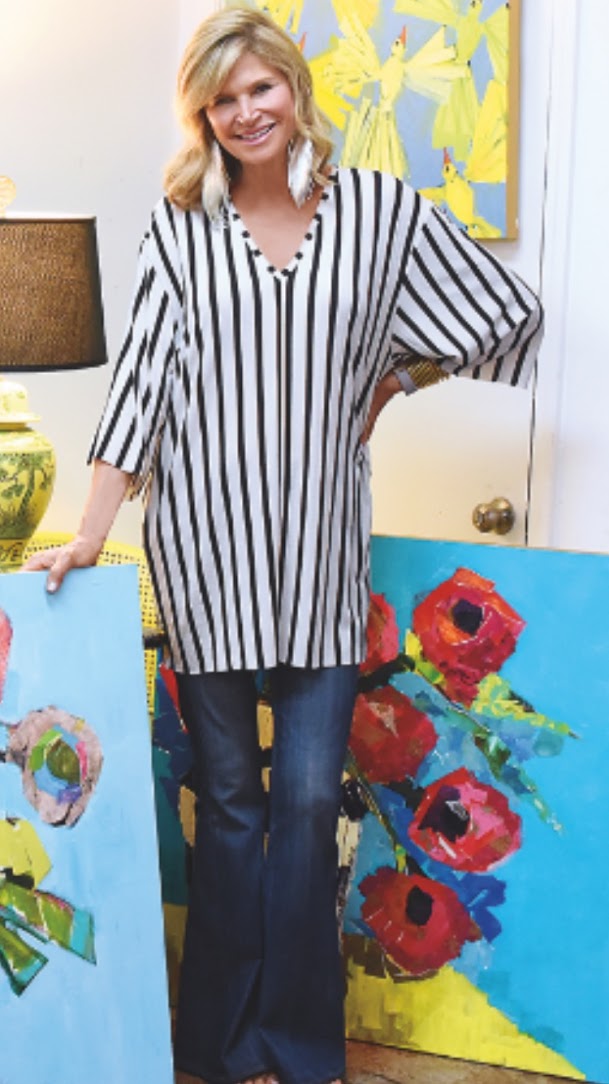 We love Kim's style and know you'll enjoying finding a new favorite artist to follow! She's on Instagram @kimhassold or you can find her in her downtown Greenville, SC studio.
More from Kim:
A lot of artists are loyal to one medium, but I like them all for different reasons. Many of my paintings are mixed media, painting my own paper so I can get exactly the colors I want.
My studio is in the thriving Art Crossing Galleries along the Reedy River in Downtown Greenville, SC. There's always lots of creativity going on around here. I would love to show you around and give you a behind the scenes look at my artistic process.
I am a Southerner through and through. I grew up in the Lowcountry and now live in Greenville, South Carolina — my family still thinks I've moved up North! My husband, Rob, and I have four children and five grandchildren who are, of course, perfect. I have enjoyed a long and fantastic career in fashion and journalism and am currently editor of TALK Greenville magazine.
My paintings are big and colorful and I like to keep four or five going at the same time, so please drop by and see me. I love a good critique and would welcome yours.
You can also see more of her work in person at her studio in Art Crossing at Riverplace, Suite 202 or by contacting her directly:
Studio Address:
Art Crossing, Suite 202
101 Greenville Health System Swamp Rabbit Trail
Greenville, SC 29601
Studio Hours:
11:00 - 5:00 Monday through Saturday
Email: KimHassoldArt@gmail.com